2020 GMC SIERRA 2500HD
Trucks have always been seen as trustworthy and reliable work companions, but lately, their versatility has significantly improved as well. Nowadays they are also comfortable, easy to operate, and technology-rich. A great example of such a versatile, modern truck is the spectacular 2020 GMC Sierra 2500HD.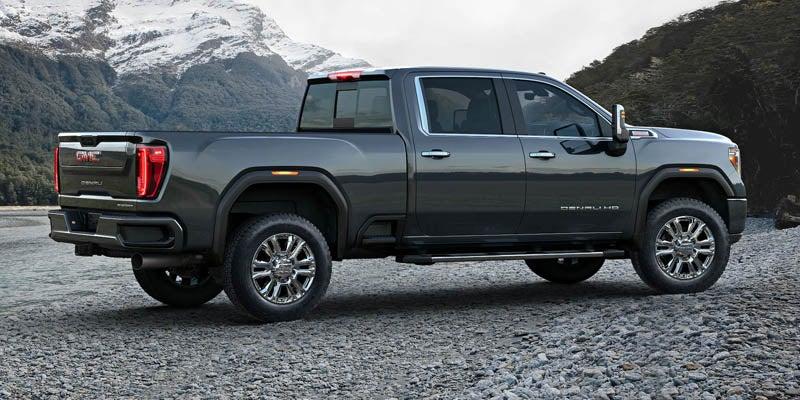 ENGINE
There are two engine options available for the 2020 GMC Sierra 2500HD and they're both spectacular in different ways. The 6.6-liter gas-powered V-8 is capable of producing up to 401 horsepower, which should be more than enough for most jobs. If, however, you want an impressive amount of torque and amazing towing and hauling capacity, the Diesel engine is the one for you. It produces up to 445 horsepower and an unbelievable 901 pound-feet of torque, helped by a new 10-speed automatic transmission.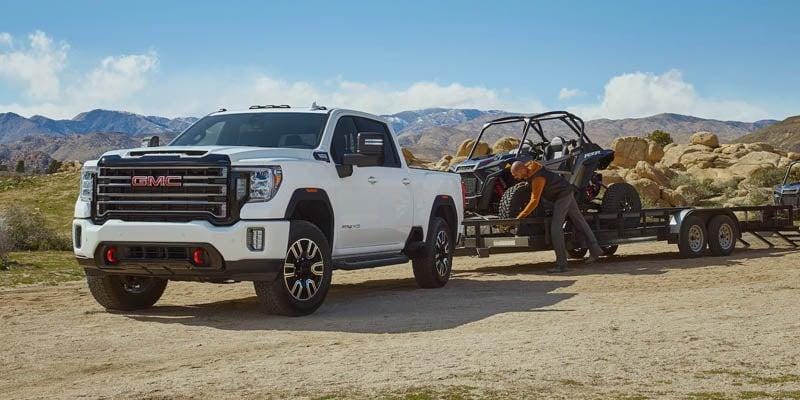 TRIM LEVELS
The 2020 GMC Sierra 2500HD is available in five different trim levels: Standard, SLE, SLT, AT4, and Denali. All trims have a highly functional, but also very stylish exterior, with features like 20-inch light aluminum wheels, LED lights, dual-path air induction, a rearview mirror, an aggressive front grille, and many other elements that enhance its functionality and design. Depending on what you plan on using the truck for, there is a wide variety of exterior configurations to choose from, such as the crew cab, double cab, and the regular cab options.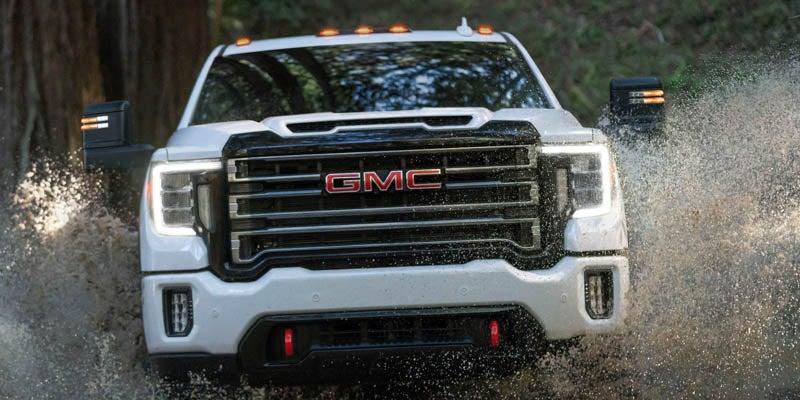 PERFORMANCE
When equipped with the Diesel engine, the 2020 GMC Sierra 2500HD can reach a speed of 60 miles per hour from a complete standstill in only 7.4 seconds, a time that is comparable to many sedans and hatchback and one that's absolutely impressive when considering Sierra's size. However, when it comes to trucks there are other performance indicators much more important than pure acceleration, such as towing and hauling abilities. The Sierra 2500 HD is more than up for the task, with up to 35,500 pounds of towing capacity and 2,000 pounds hauling ability. 
INTERIOR
The 2020 GMC Sierra 2500HD's cabin is not only spacious in most configurations, but also very well-made and comfortable. The outside noise insulation is efficient and the seats are wide and soft, making the Sierra 2500 HD a good family road trip companion, as everyone inside will be comfortable no matter what their size is. Smartphone connectivity is a breeze, with Android Auto, Apple CarPlay, Bluetooth, and USB ports available as options. All the vehicle's main parameters and navigation are displayed directly onto the windshield on a huge multicolor 15-inch heads-up display, a complete innovation for heavy-duty pickup trucks.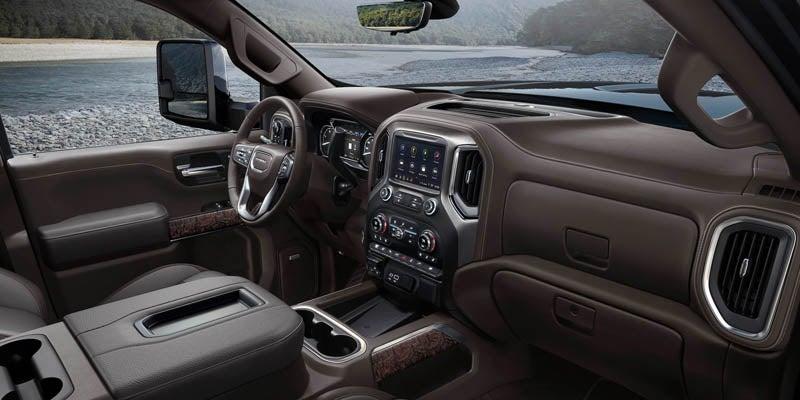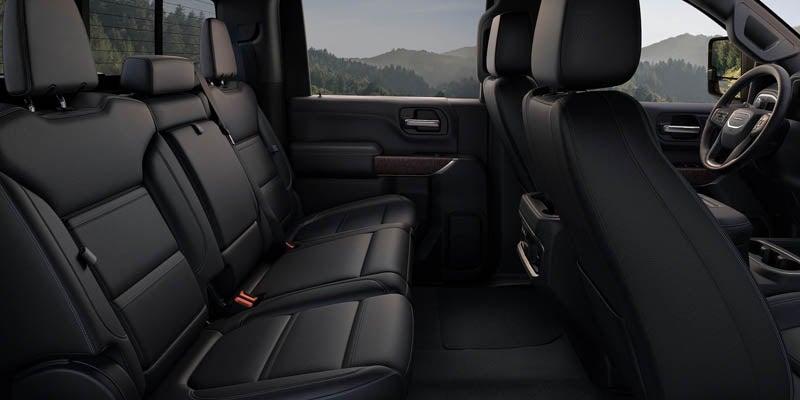 SAFETY FEATURES
The 2020 GMC Sierra 2500HD is equipped with useful active safety systems that are designed to help the driver identify and avoid any potential danger, as well as many cameras all around to make towing and hauling easier. The most useful and popular are the blind-spot monitors, rear cross-traffic alert, lane departure warning, and the forward collision warning with automatic emergency braking. In case an unfortunate collision does occur, Sierra's strong body and smart airbag system will keep everyone inside as safe as possible.